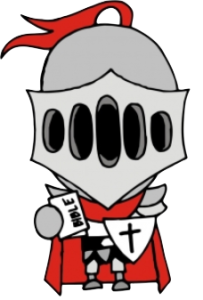 Since 1970, we've been watching children from our K-3 through K-5 classes have fun while learning the basics in scripture, reading, writing, arithmetic and so much more!
We offer a quality Christian education in a warm and friendly atmosphere. The purpose of our program is to provide Christian values along with a solid academic foundation in the fundamentals of learning, as well as developing great habits and social skills though daily activities.
Philadelphia Baptist Kindergarten has well-qualified, trained teachers who are prepared to give each student loving care and a thorough scholastic foundation to be able to build upon in elementary school.
Our three-year old's get to learn the joy of school and working with peers their own age. They also learn the fundamentals of the bible, the alphabet and numbers.
Our four-year-old's begin their year with letters and sounds and then progress to reading words and sentences. Then they find joy reading stories in their own reading books that they will take home and keep reading again and again. Along with learning how to read they will also develop their math and bible skills.
Our five-year-old's begin their year with letters, sounds and then progress to reading all class work and books on their own. They will also continue to grow their knowledge of the bible and mathematical skills. They will get the opportunity to share with their families what all they have learned in their end of year graduation ceremony, complete with caps and gowns. This is a time you, your family and child will cherish for years to come.
Registration 2022 – 2023
Saturday, February 19, 2022
We offer K3, K4 and Kindergarten
Abeka curriculum
½ day morning or afternoon classes
Kindergarten has a ½ or full day option
*Price for registration/supply fee: $125.00 due at time of sign up.
This fee covers curriculum materials, supplies and the years party fee.
Please contact us with any questions.
Director, Jeannine Willoughby
(334) 297-7849
Extended Day Registration
We offer an Extended Day program that cares for your child when they are not in preschool class. It runs from 8:00 am – 5:00 pm, Monday through Friday.  Space is limited and available on a first come first serve basis. The registration fee for this program is an additional $40 which is due at sign up and then you will be billed monthly according to the days you're registered for at a rate of $20 per day in addition to the $90 a month tuition.
Please call for availability
Director, Jeannine Willoughby
(334) 297-7849
Prices
Yearly tuition for our 1/2 day preschool program is $900. This can be paid in full or in 10 monthly installments of $90 at the first of each month starting in August. We do offer a family discount for parents who have more than one child in the Kindergarten program. Please see the Kindergarten Director for more information.
Please call about availability
Director, Jeannine Willoughby
(334) 297-7849